Concept
Autonomous, safe, reliable.
Concept
Moleskine, but better.
Client
Dimitris Triantafillopoulos, MD
Concept
From skin to bone and back, no cuts.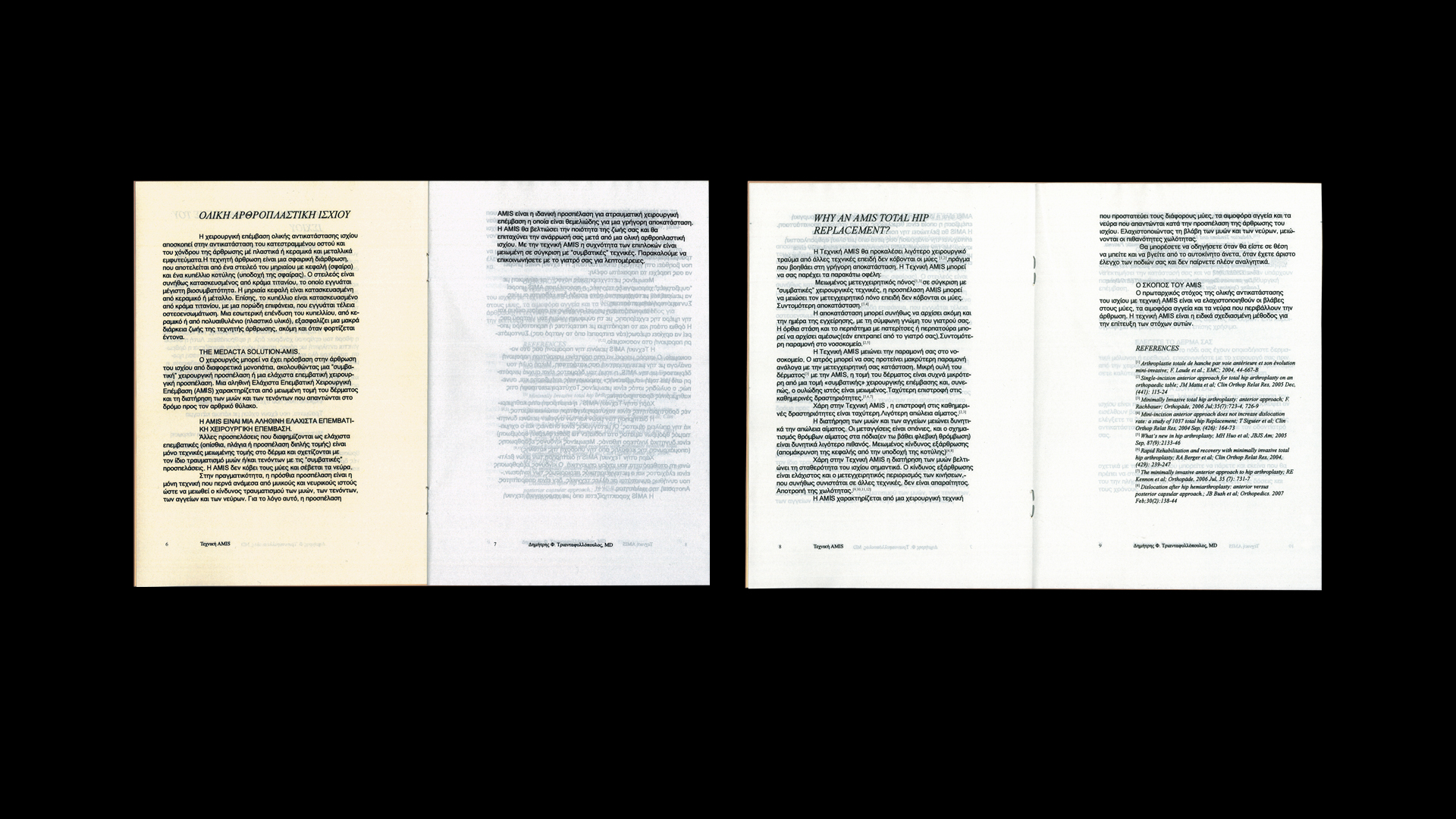 Client
Kafeini Coffee Shop
Concept
Alternative coffee experience
Concept
A novel about time travel, talking dogs and the failure of psychoanalysis. A tale of lost copyright and free resources.
Concept
Coffee, mysticism, rave, tradition.
Concept
The steps of repair and the aesthetics of electricity.
Concept
Wand movement and elegance.
Concept
Slabs and blocks. Rectangular forms